Post by janetnj on Aug 4, 2014 20:38:07 GMT -5
I was excited to experience the French Open. I bought my tickets for one of the early days of the tournament on the first day they went on sale. The final was already sold out, but I put myself on a waiting list and was thrilled when the email came telling me that 2 tickets were available.
It's an easy but long métro ride on line 9. Hard to get lost as the signage is good when you exit the métro.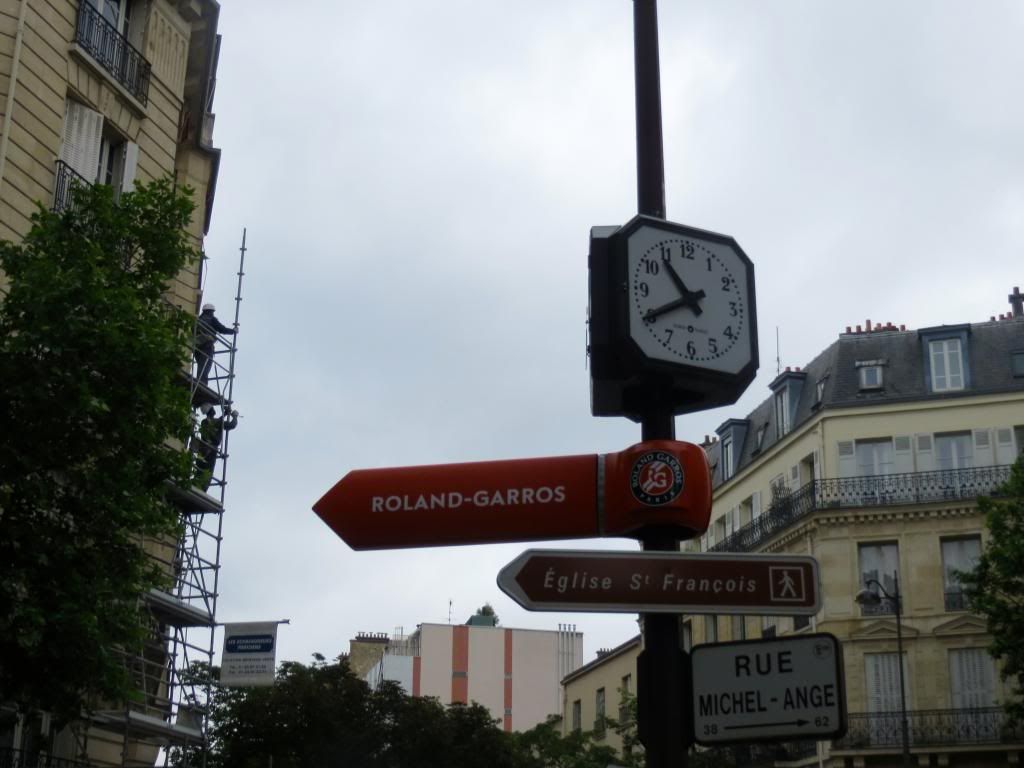 These footsteps were on the pavement leading you to Roland Garros.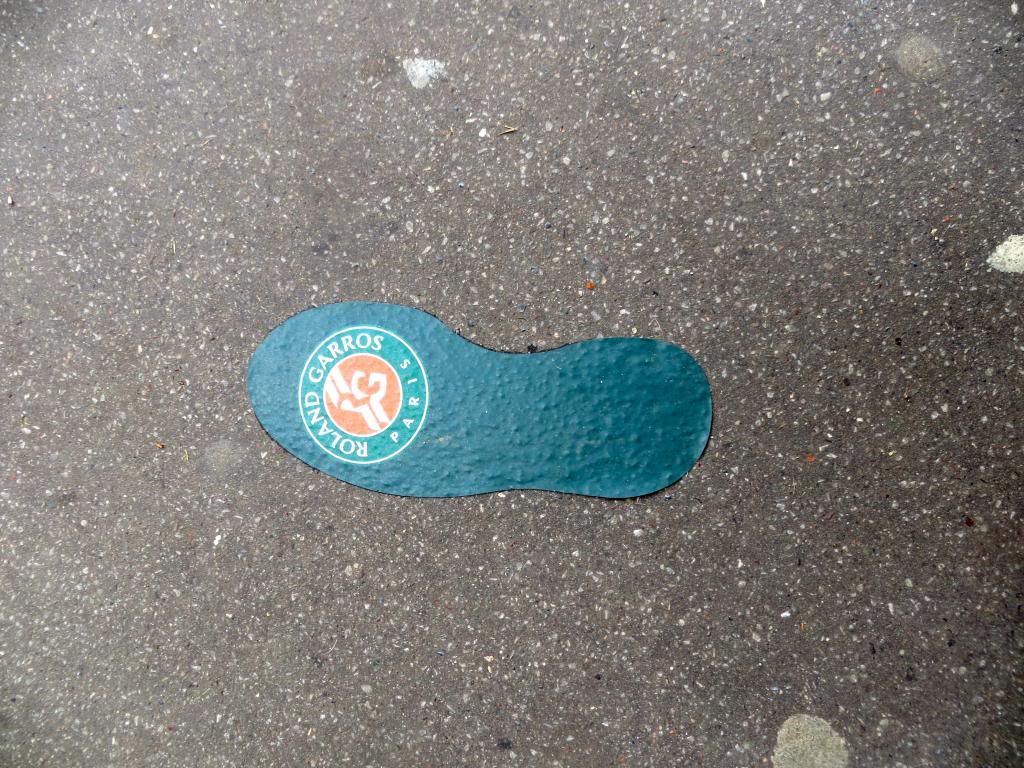 This player was doing a photo shoot by the métro station. I accidentally photobombed her when I came up from the métro.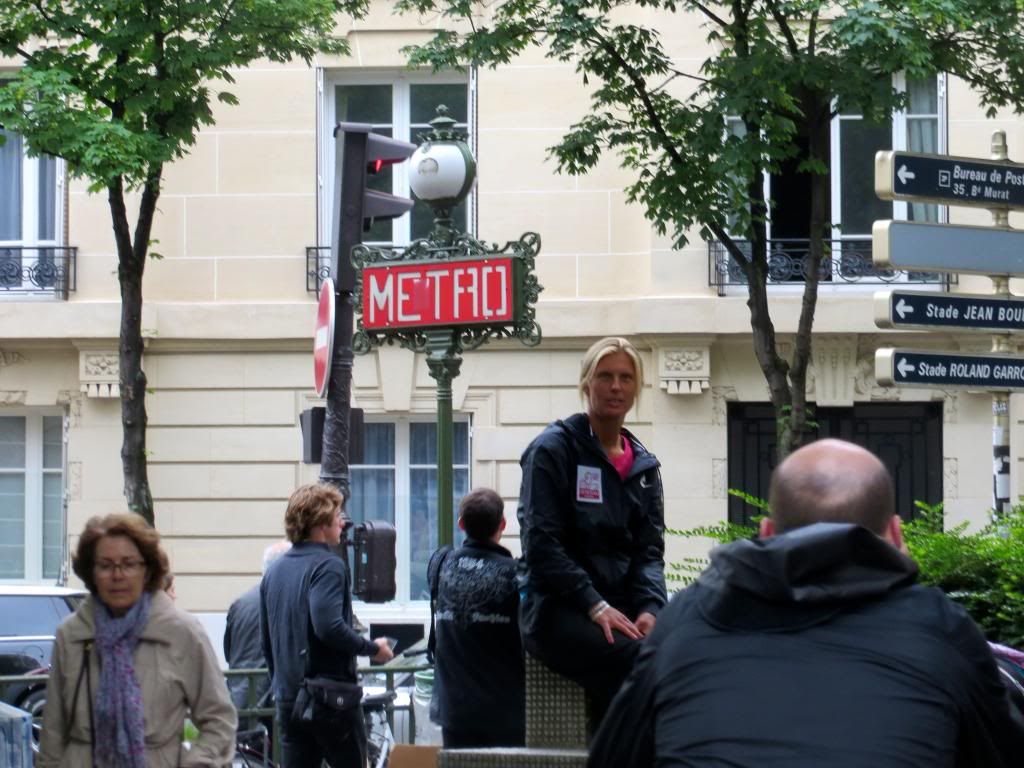 I had an all day ticket in the smaller stadium (Suzanne Lenglen). First up was Li Na, who was seeded #2 and shockingly lost in the first round. Her opponent was French so there was lots of interest in this match.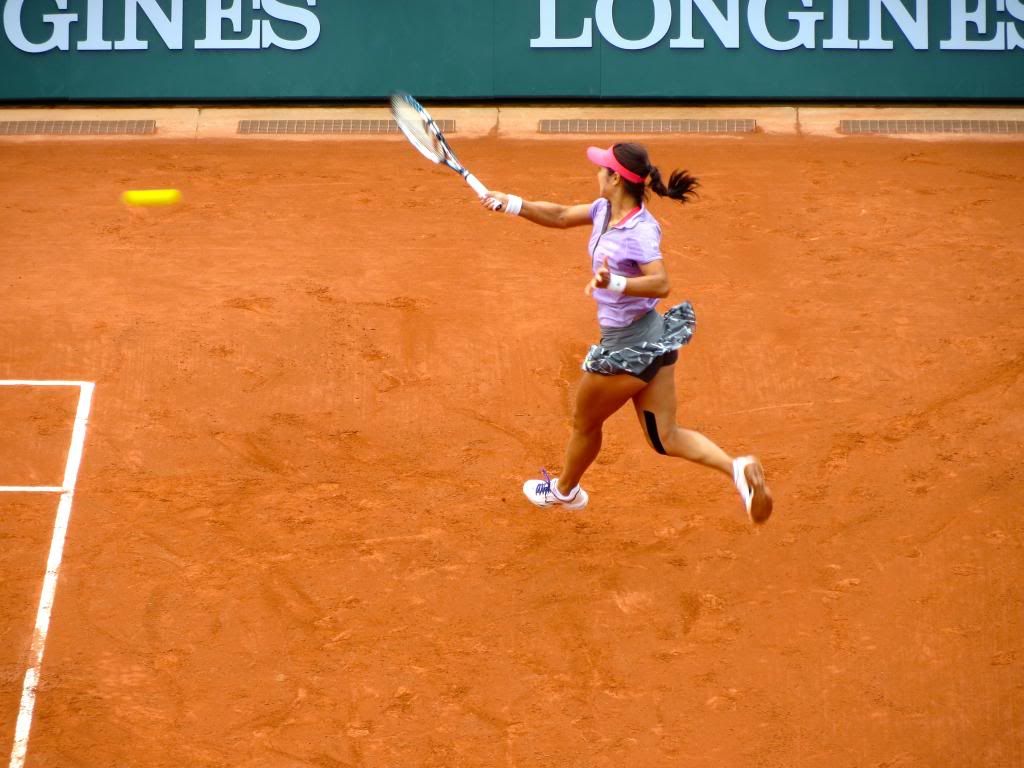 After the match I went to get lunch, which was disappointing. Not great quality and unorganized. I was amused to see this sauce since it's not something I've ever seen in America.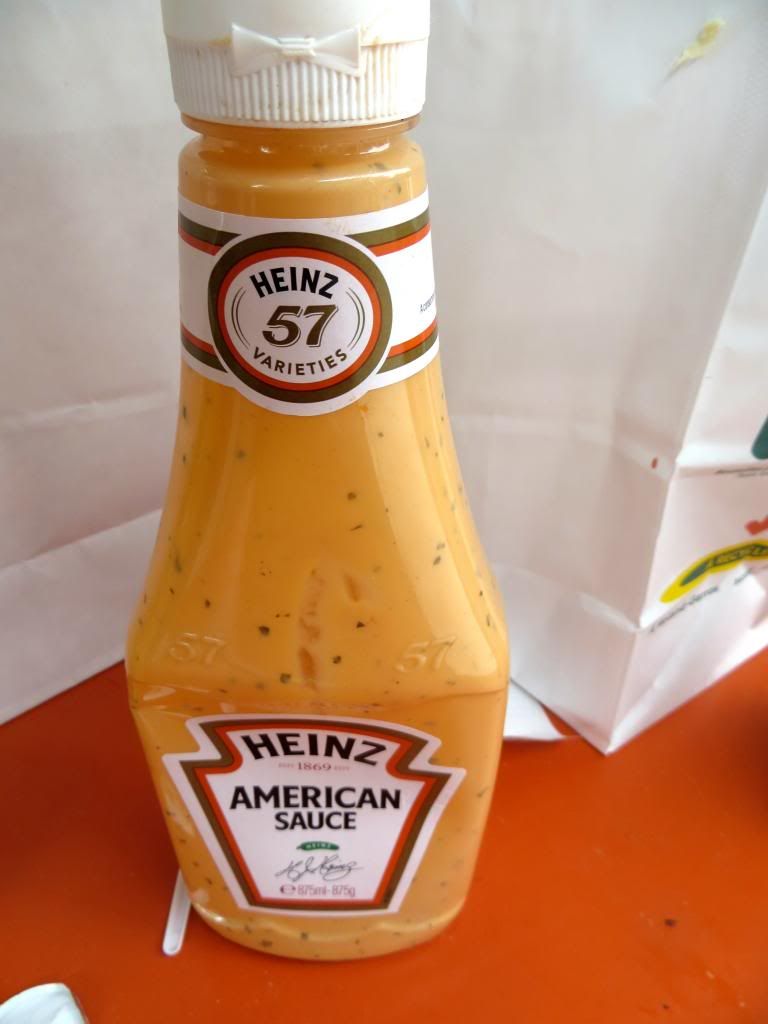 Next up was Andy Murray who won easily.
Not sure why he's facing the wrong way, but I think he won the point.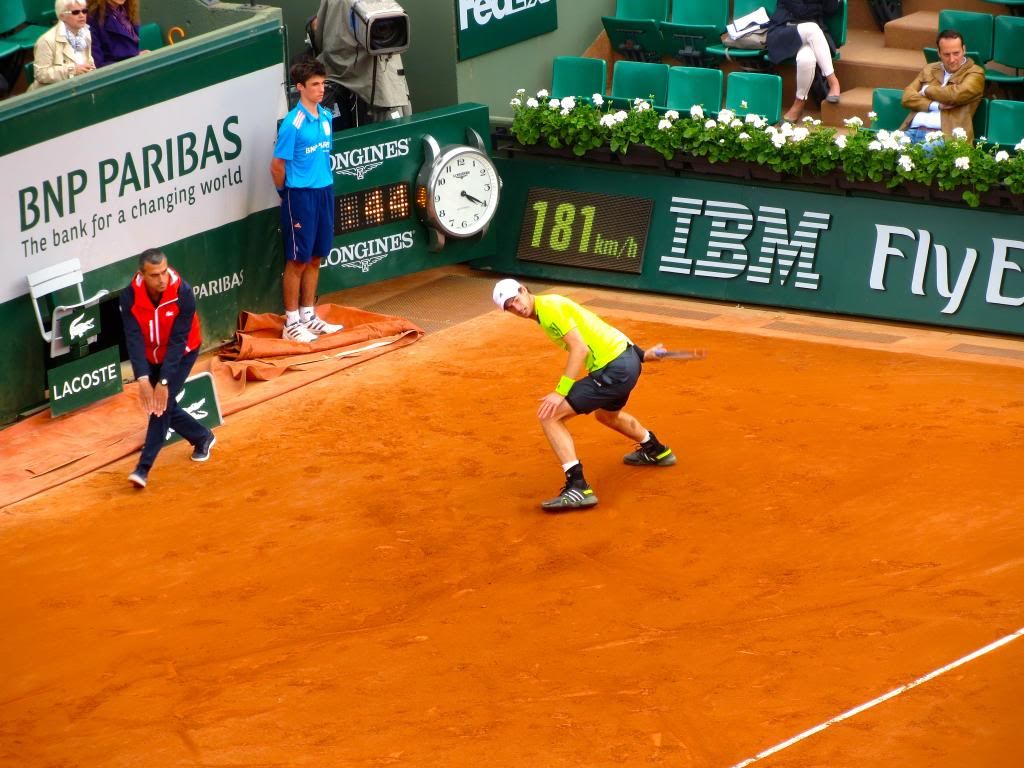 Amelie Mauresmo was in the players box watching him. A few days later it was announced she would be his coach.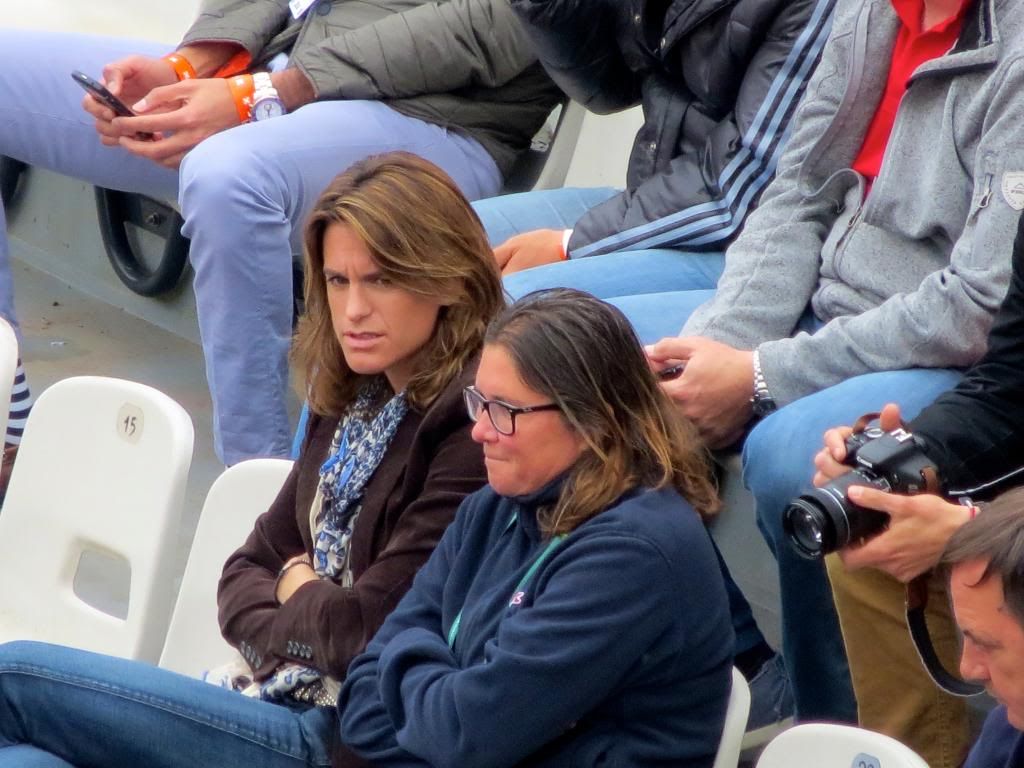 Next up was Madison Keys, a young American player vs Sara Errani from Italy. Errani won but Keys seems like she'll do quite well as she gets more experience.
These ladies were enthusiastically supporting Keys. The guys behind me were enjoying poking fun at their American accents.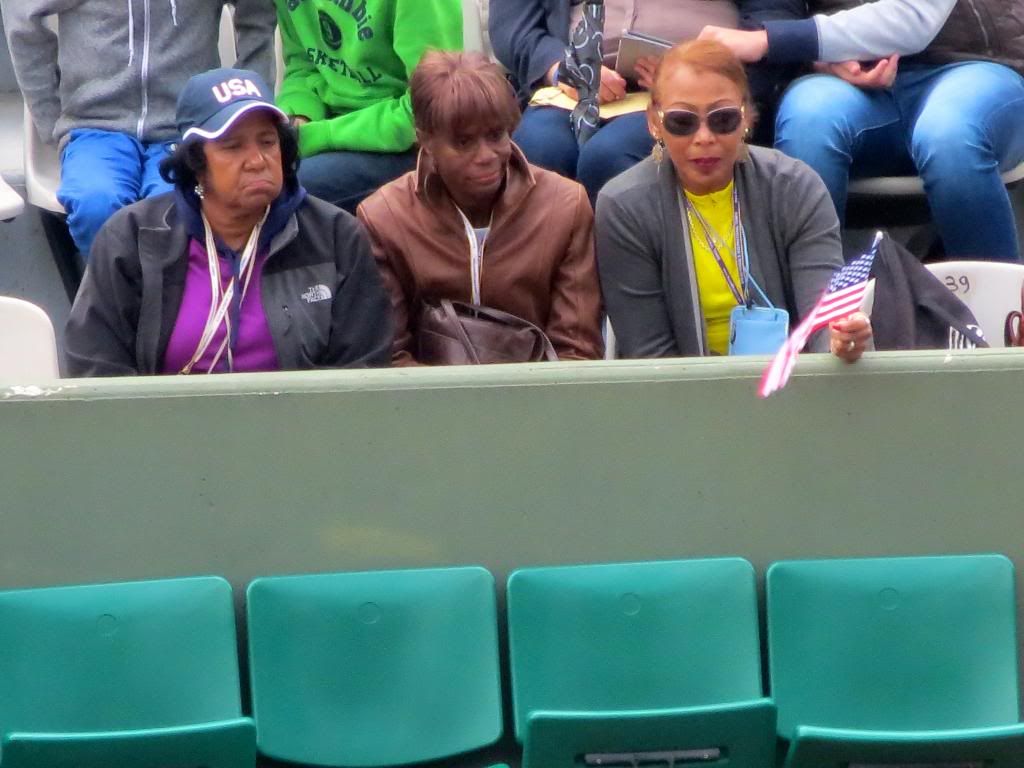 Took the métro back and got to the apartment close to 10pm. A long day, but great fun for a tennis fan.
Now on to the final...
My dream was to have Radal Nadal (seeded #1) play Novak Djokovic (seeded #2) but I didn't want to count on it and be disappointed. Round by round they kept winning and I was thrilled when they both made the final. It's a great rivalry. My nephew was with me and I was beyond excited to get to see this match with him.
There was a band playing when we arrived.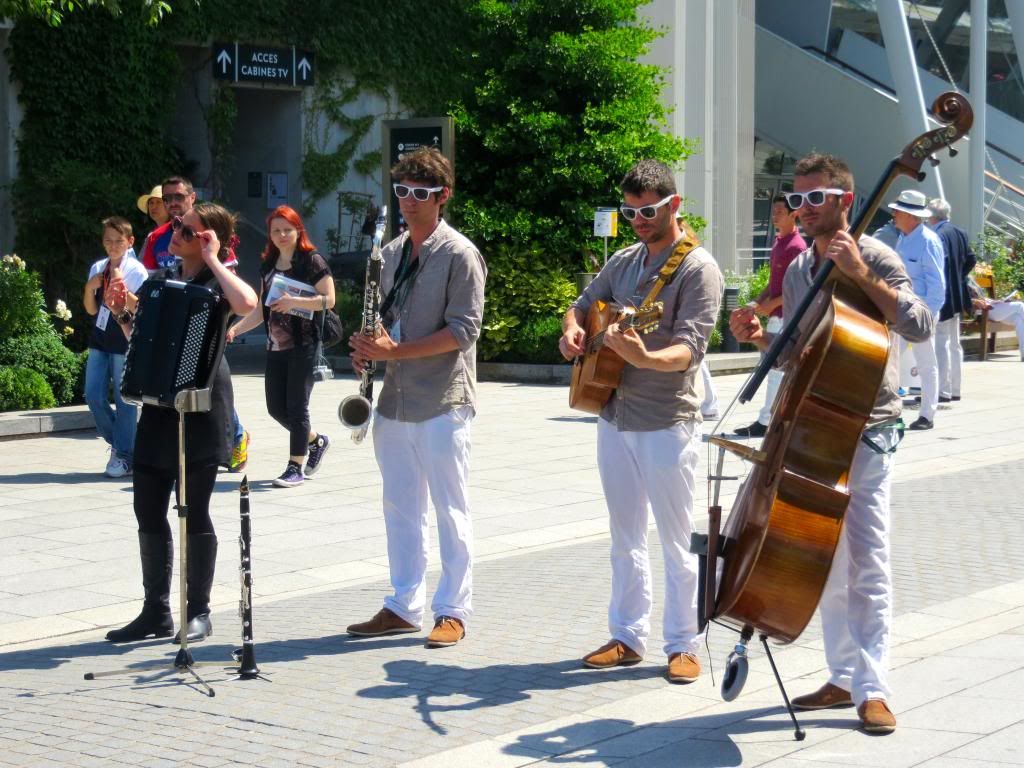 I loved the outfits the ticket collectors were wearing.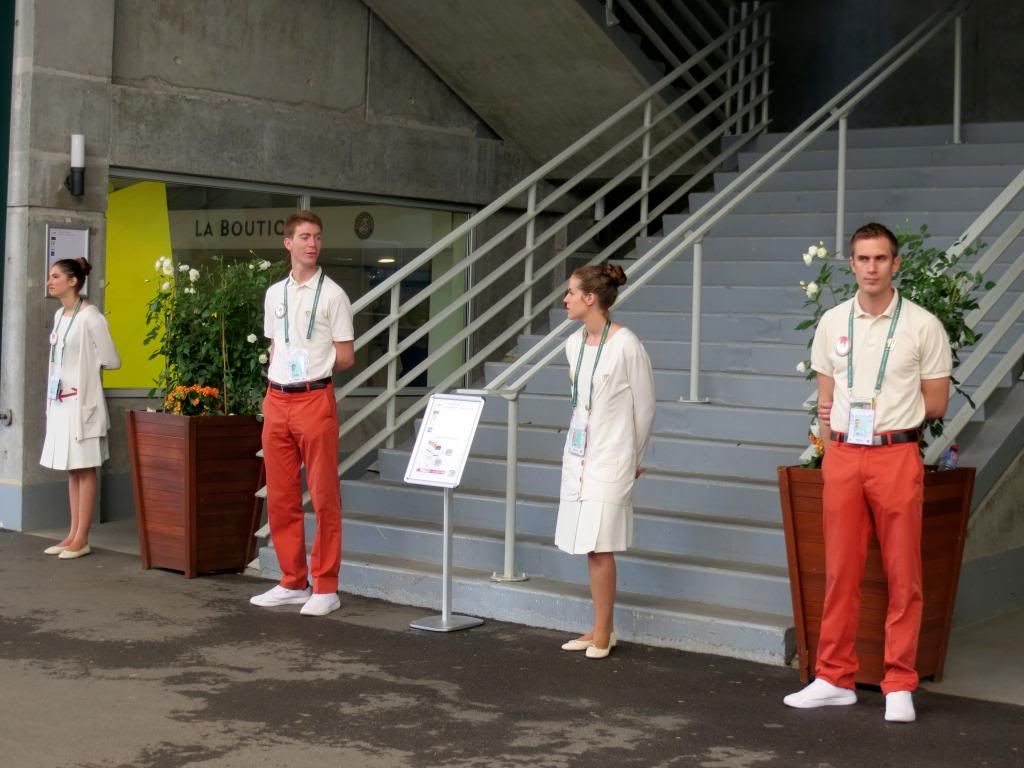 First up was the women's doubles final. It wasn't advertised that the men's final ticket also gave you access to this match. It's a shame - the stadium was nearly empty.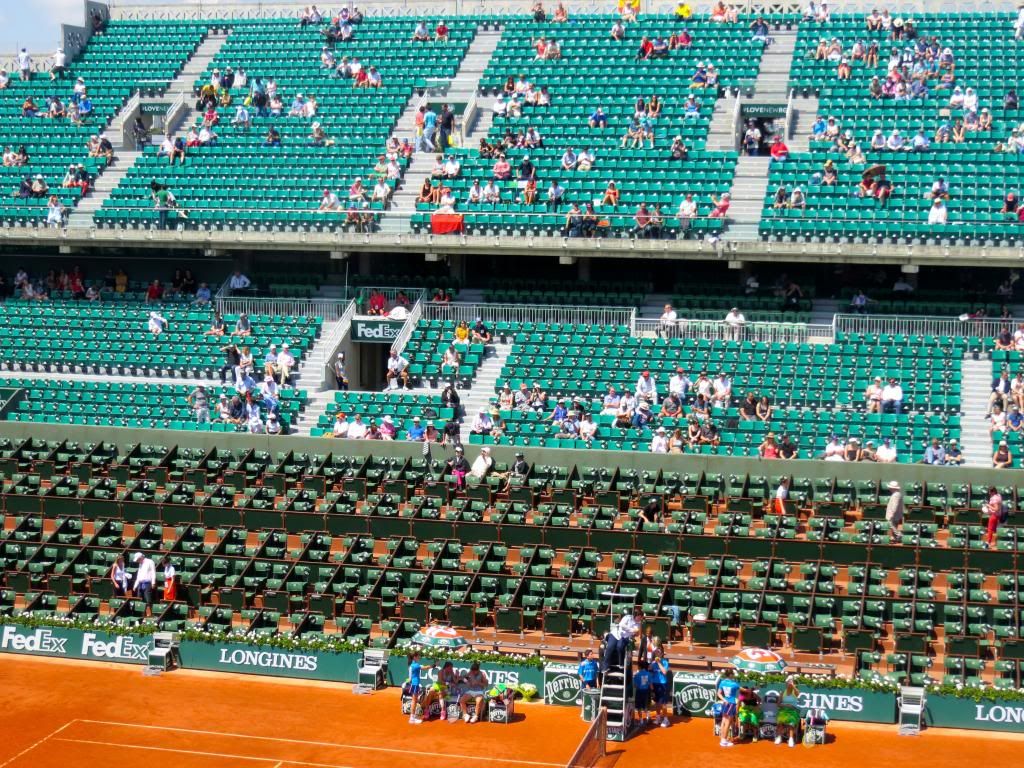 The stadium filled up quickly for the men's final.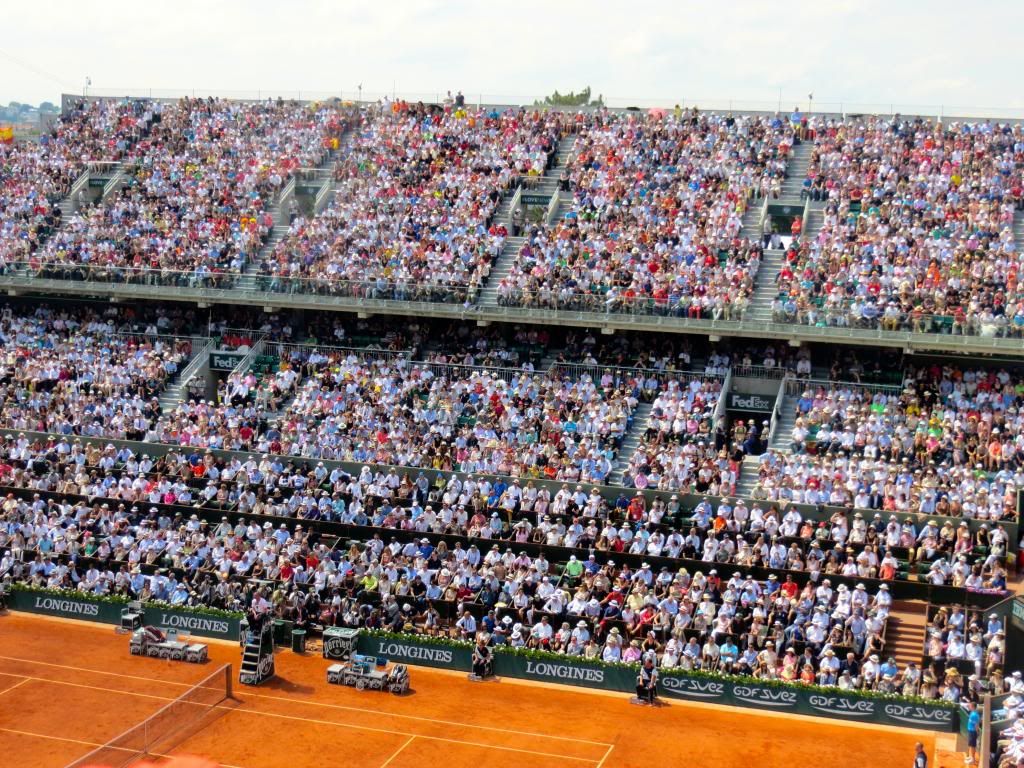 About to start: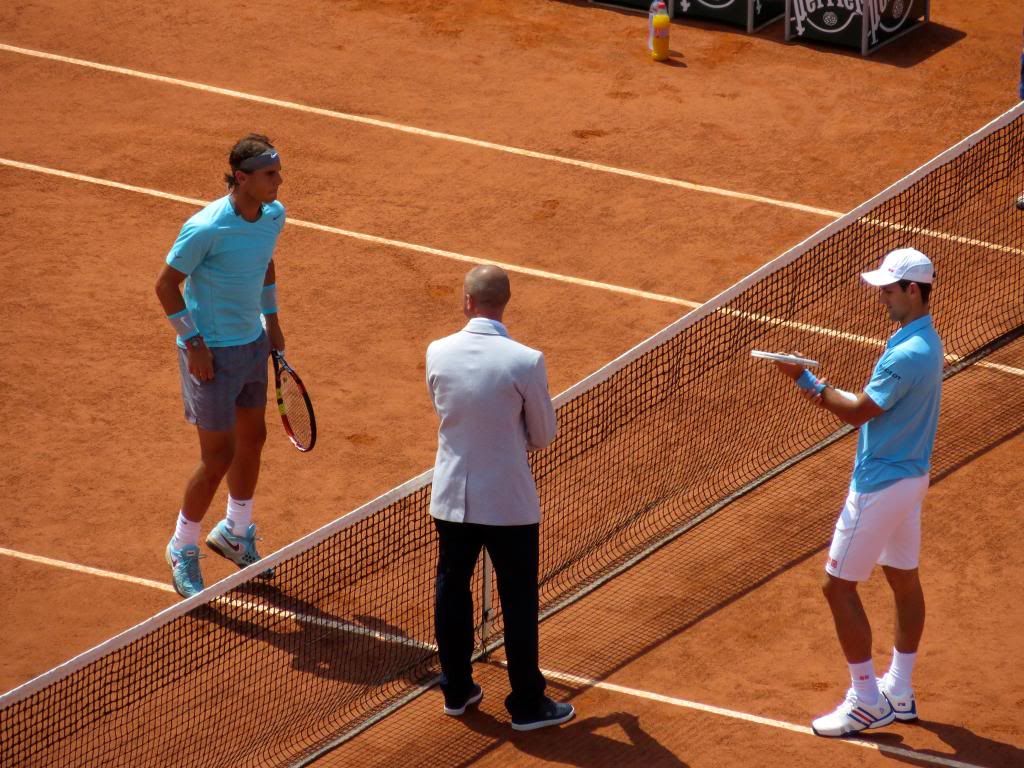 Boris Becker is Djokovic's coach.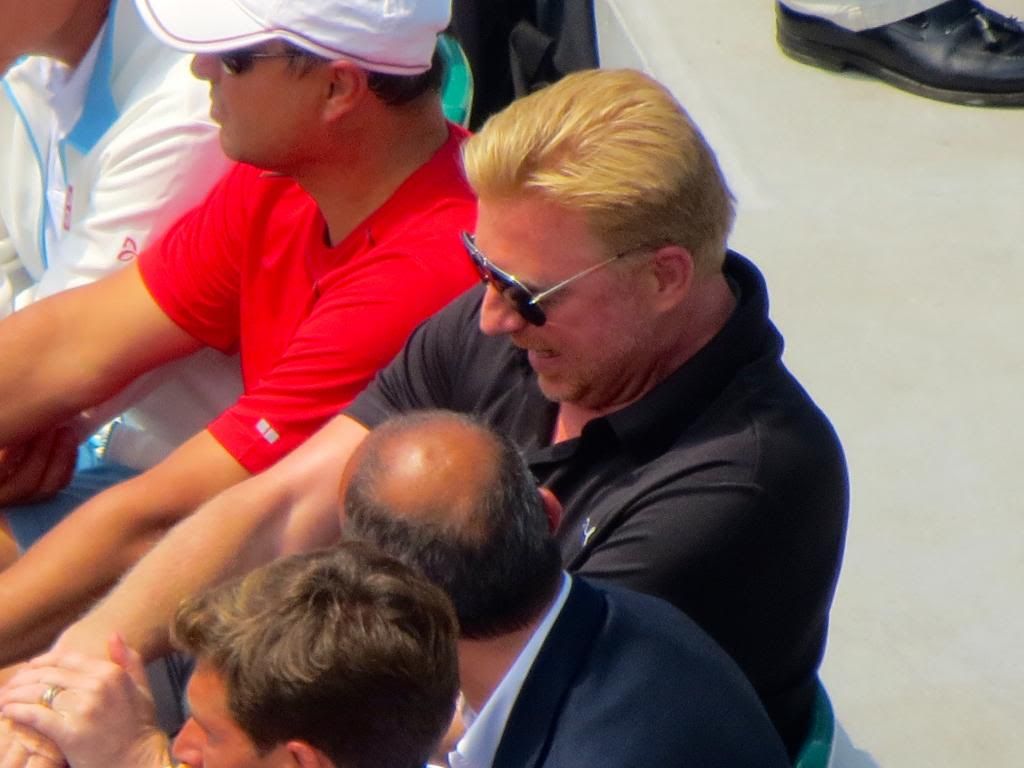 Rafa serving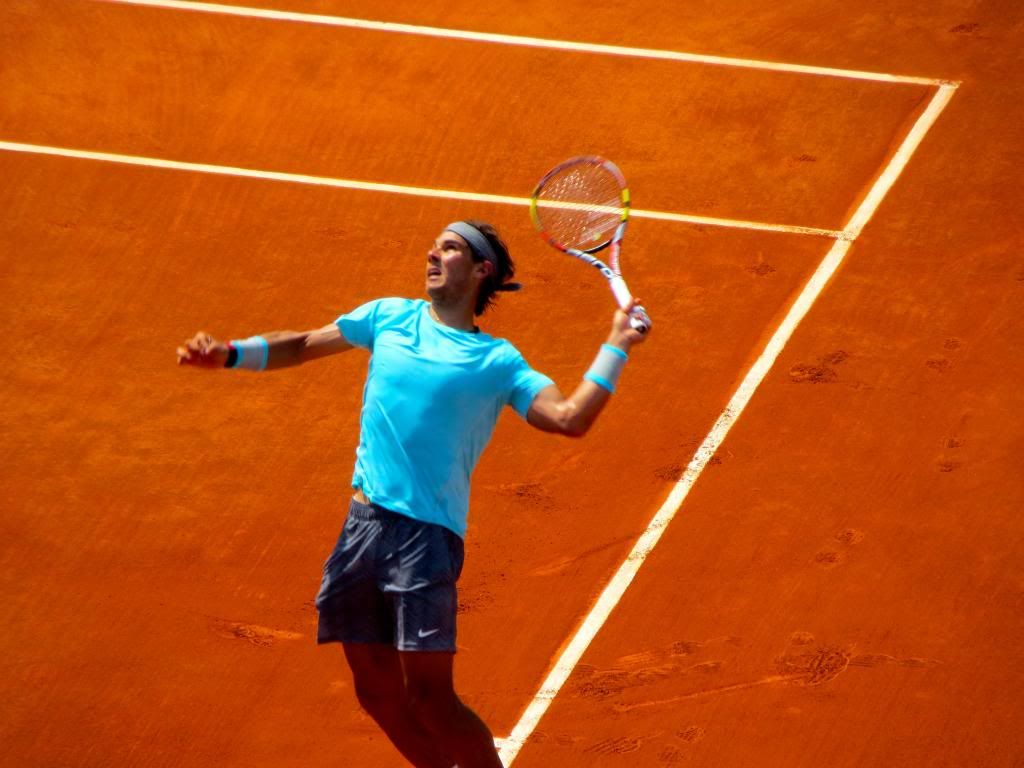 It was a hot day.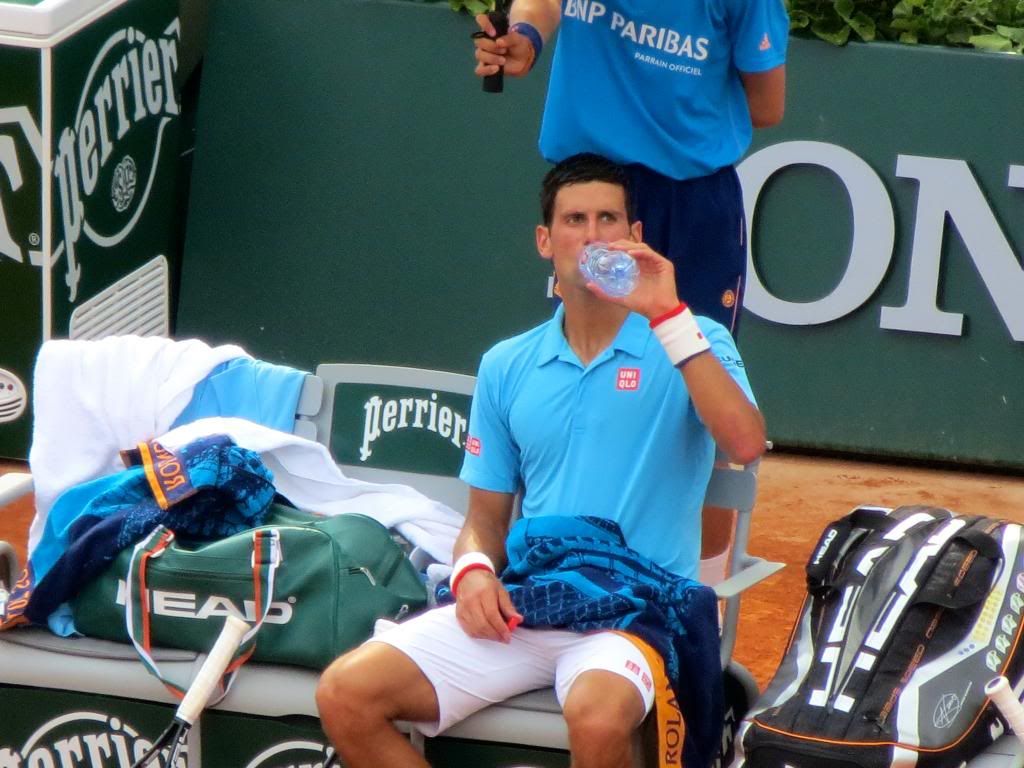 Rafa dropped to his knees when he won. I was thrilled for him.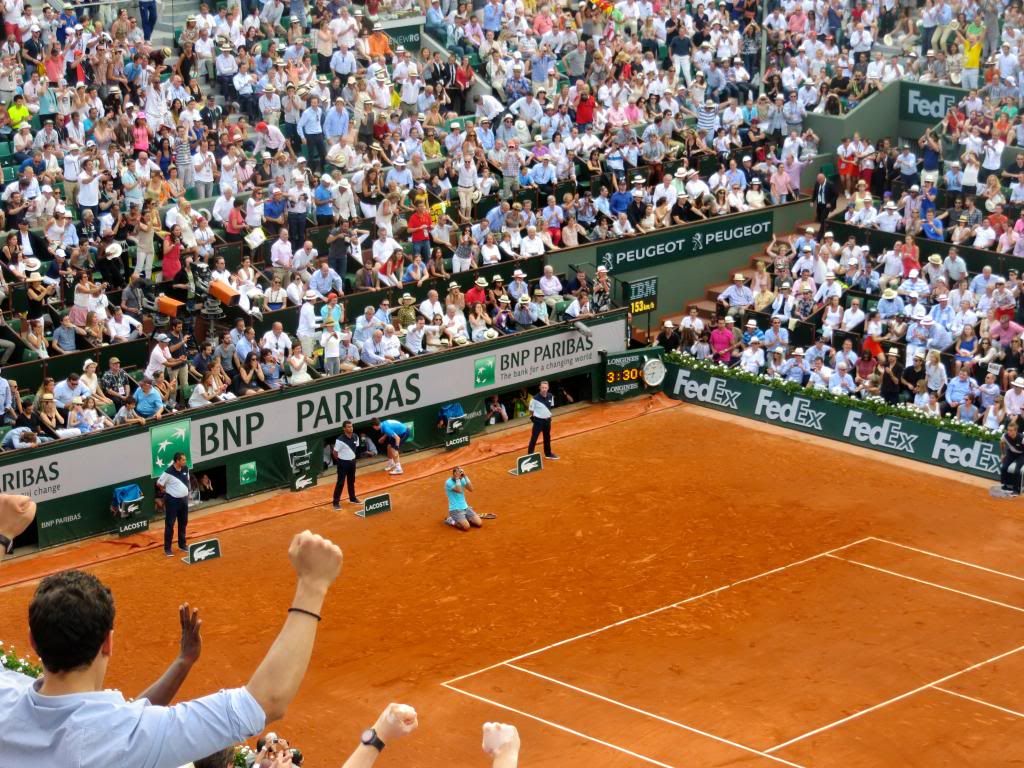 In the stands being congratulated by his friends and family.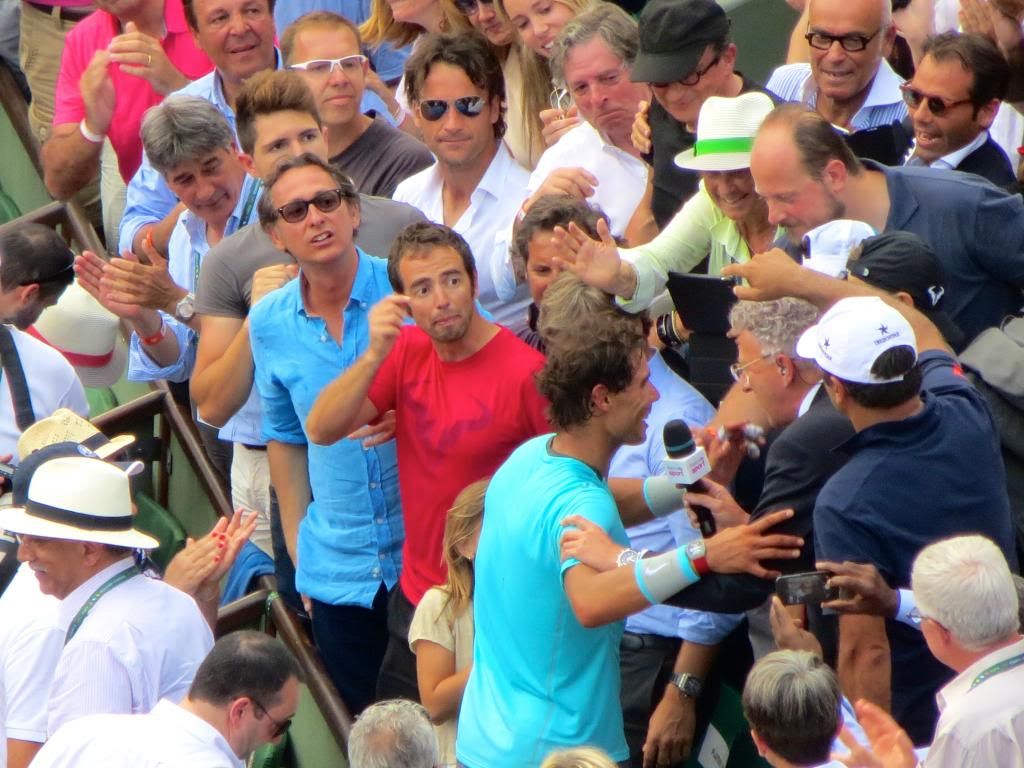 Saying hello to Bjorn Borg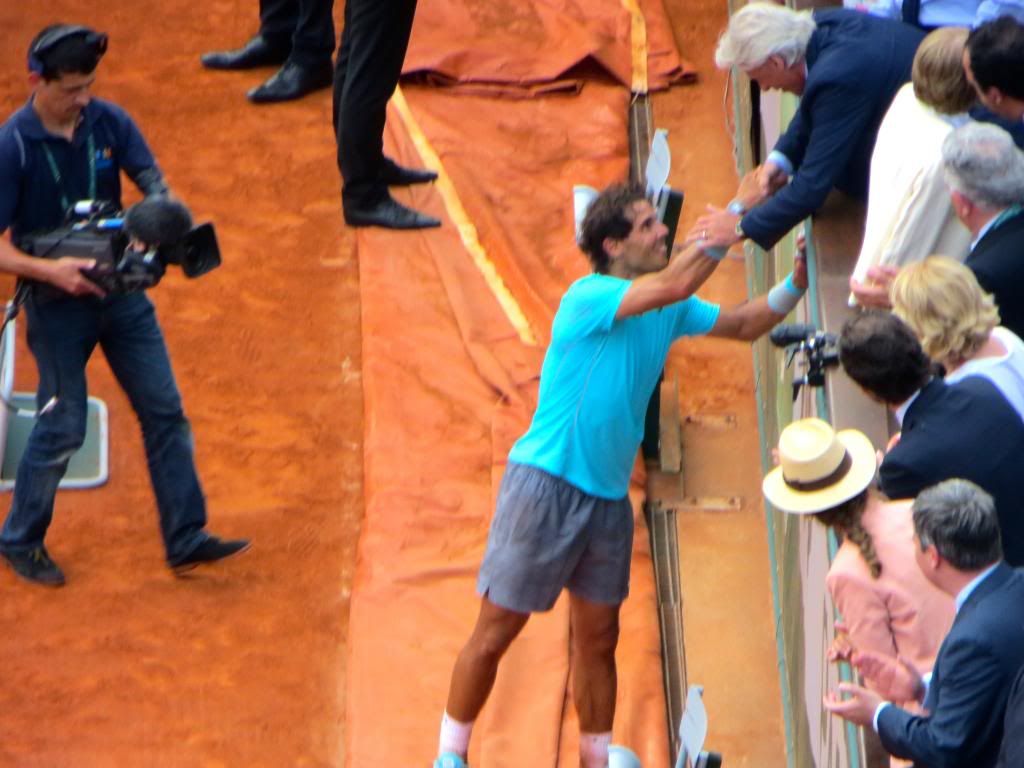 The look on his face says it all.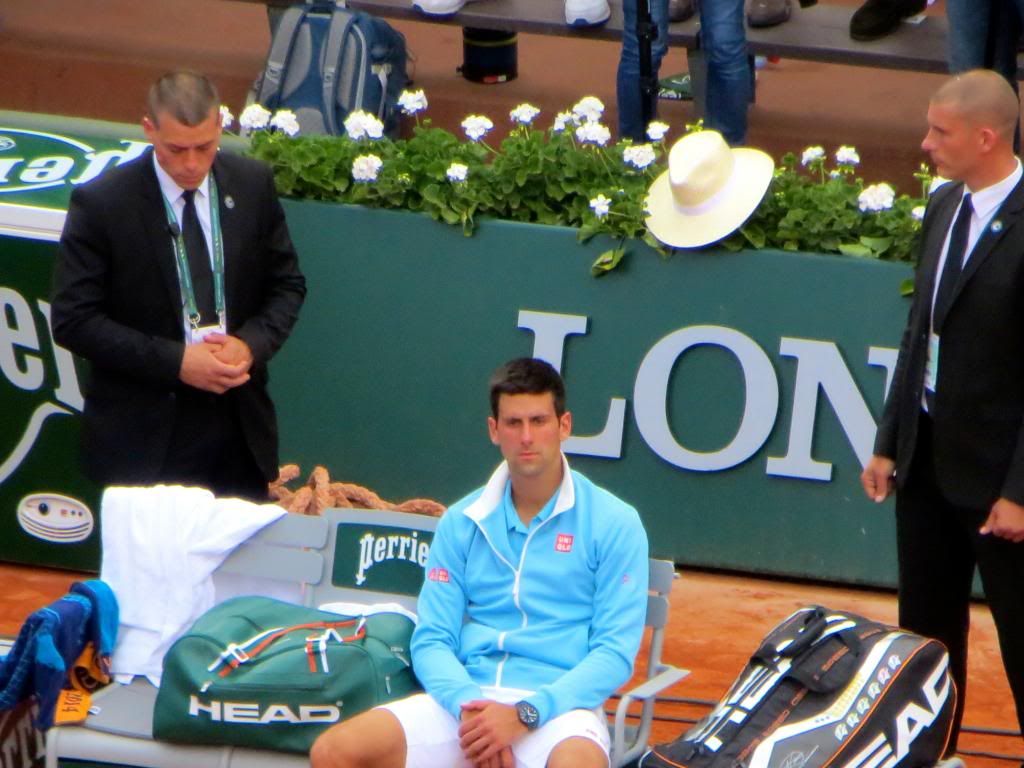 Bjorn Borg handed out the trophies. The crowd gave Djokovic an extended standing ovation and he teared up. I felt bad for him. He won Wimbledon a month later.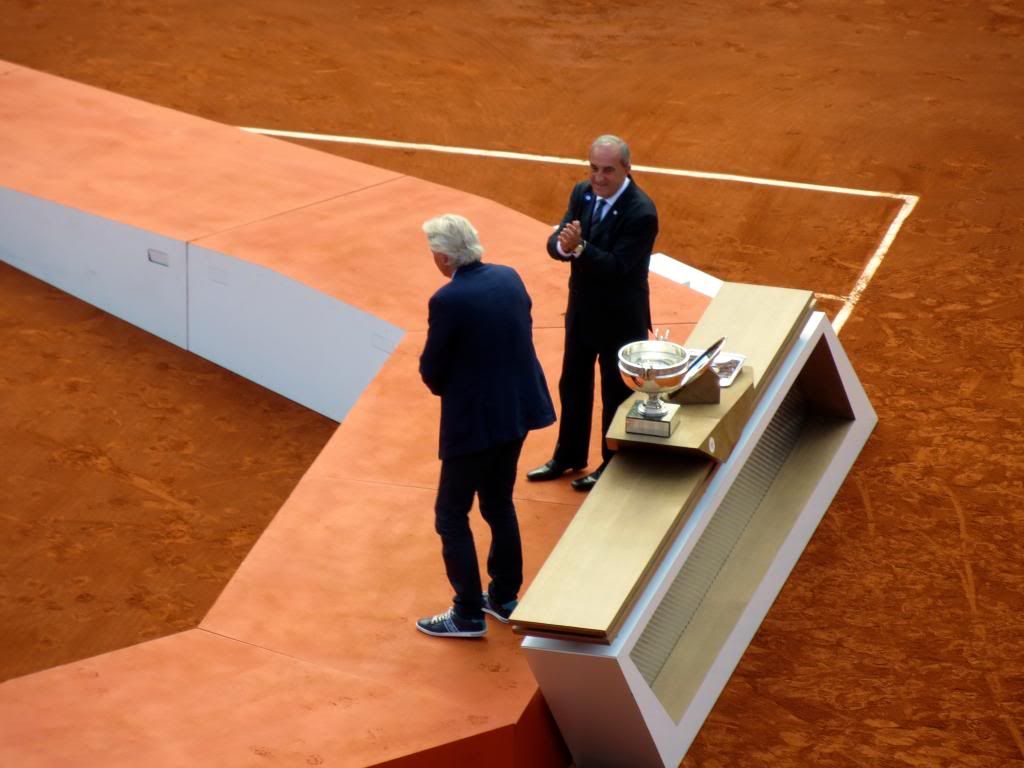 Rafa posed for pictures with the ball boys & girls and lines people.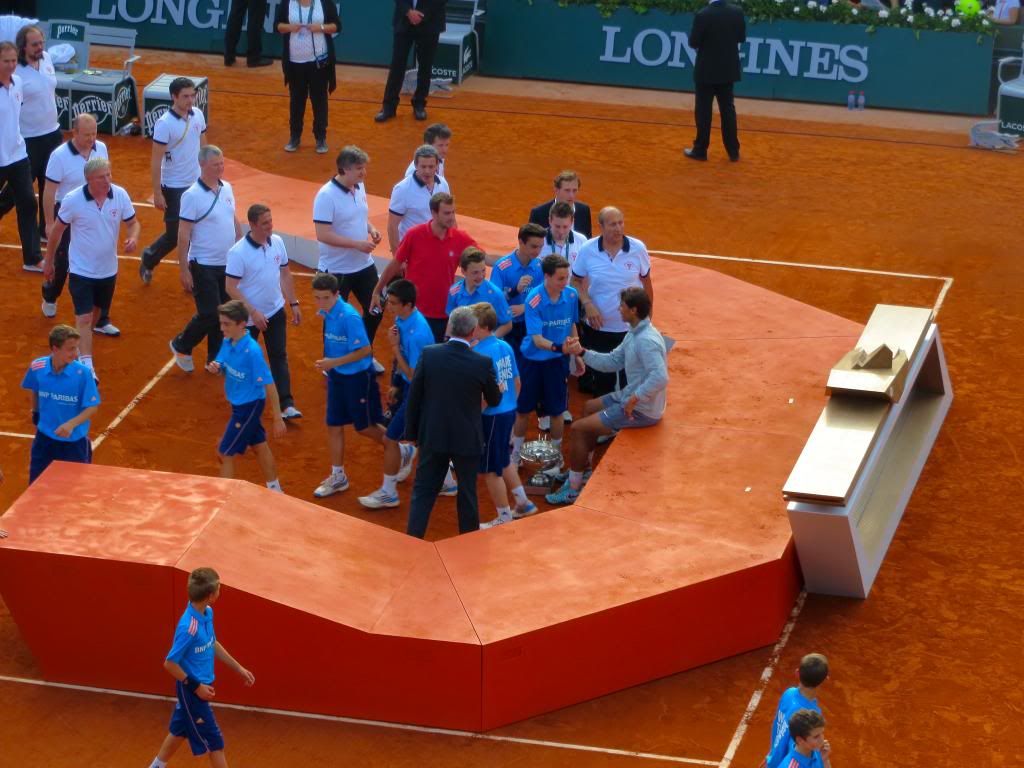 It was a dream come true to experience this. Hopefully there are some other tennis fans who read this forum and will enjoy this post.