Post by janetnj on Sept 25, 2014 15:42:18 GMT -5
I visited several places during journées du patrimoine, but the préfecture de police was by far my favorite.
This year is the 70th anniversary of the liberation of Paris, and there are several events around the city to commemorate it. There's a moving exhibition at Hôtel de Ville (closes this weekend) and a photo exhibition at the Carnavalet which runs until February 8.
There were several events at the préfecture de police, but the one that interested me the most was to see the room where the German General Choltitz signed the agreement to give up control of Paris. It was only open for a few hours and only 15 people could go in at a time. The agreement was signed in the billiards room. The room itself is not particularly special, but I got choked up when I entered the room, thinking about what had transpired.
General Choltitz was at this table.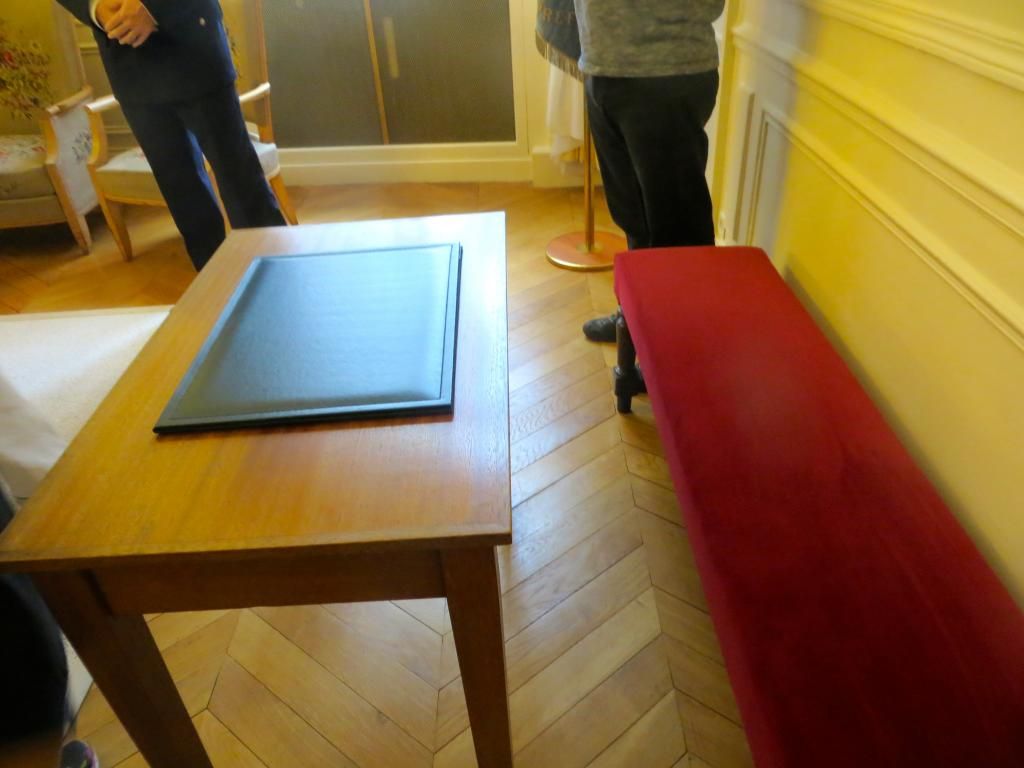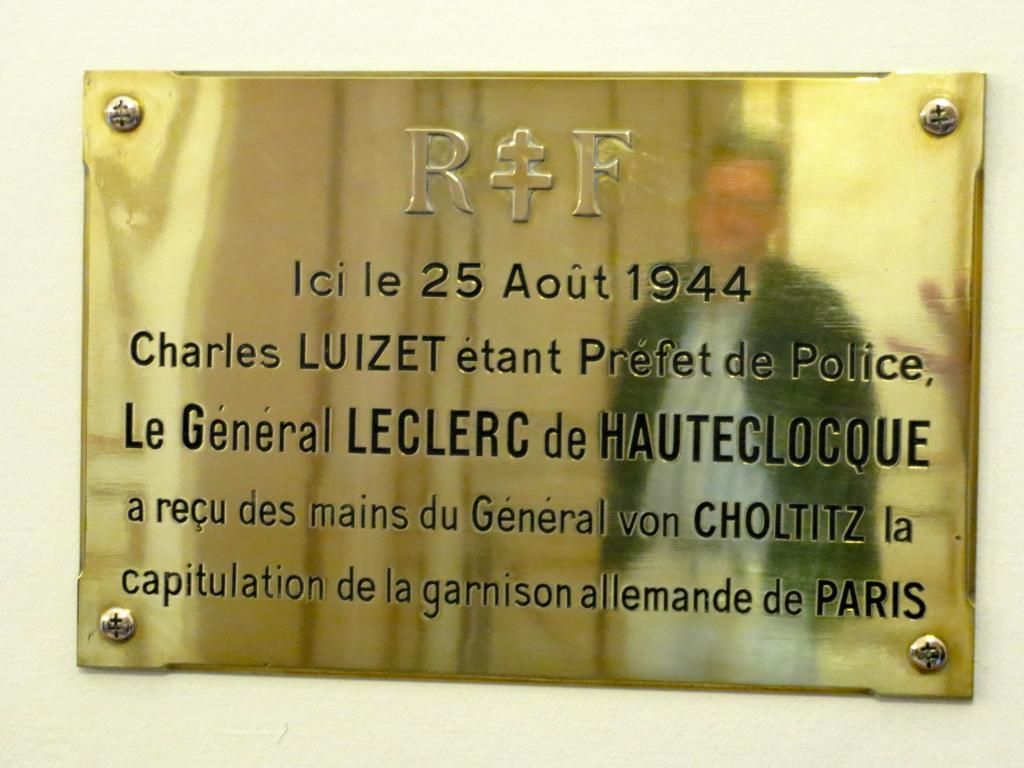 Afterward we walked around the courtyard where lots of military vehicles were on display.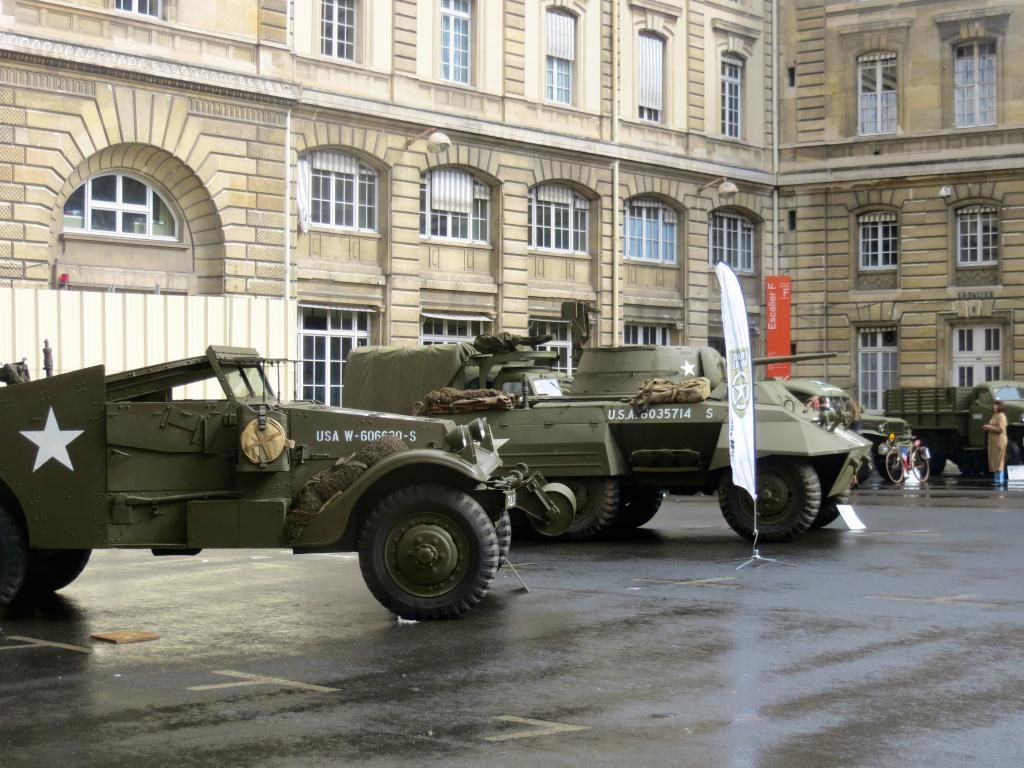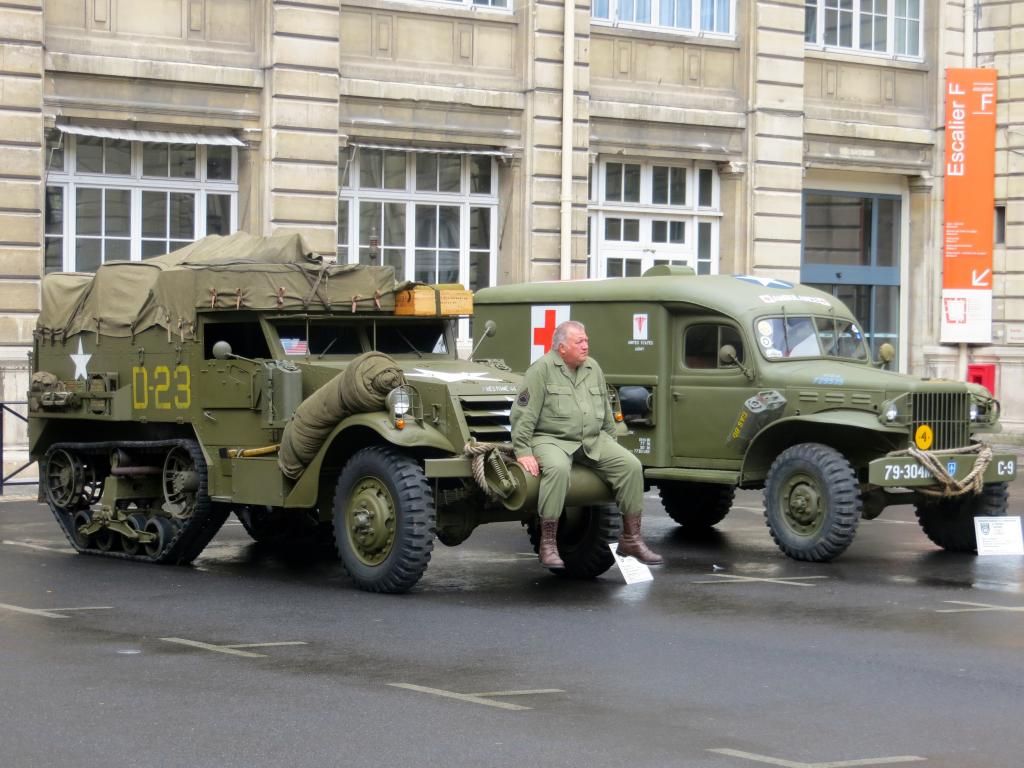 Before we went in to see the billiards room we noticed a large empty seating area in the courtyard and wondered what it was for.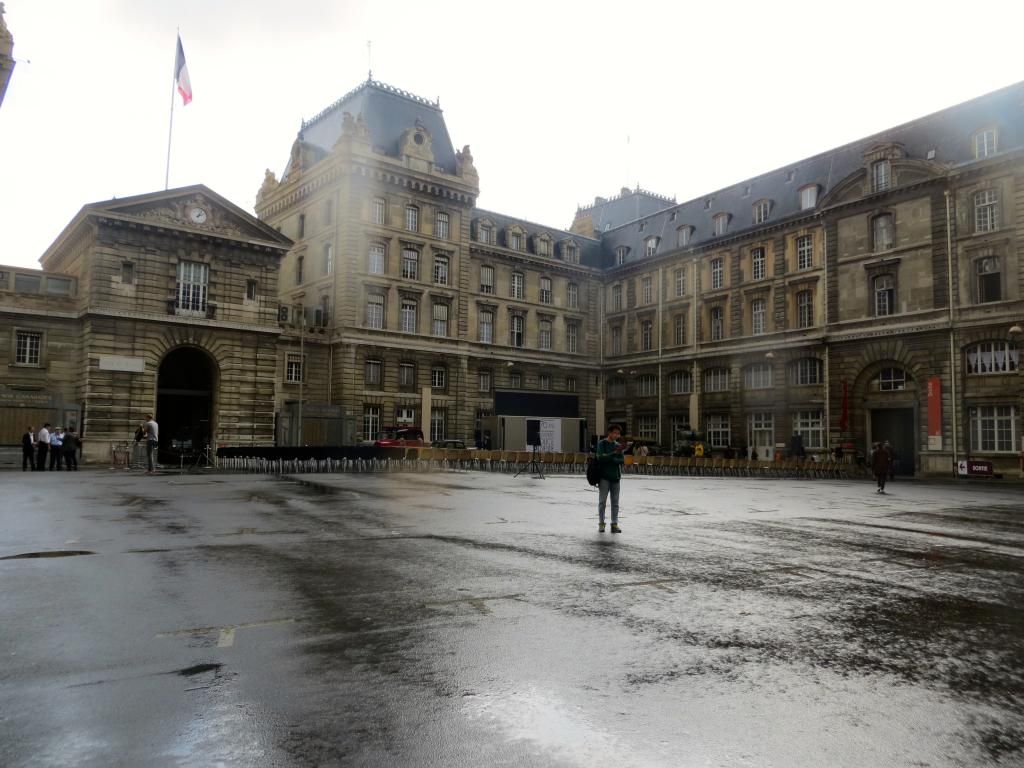 We soon found out. A movie started playing on the big screen. It was filmed especially for journées du patrimoine and it chronicled the several weeks before, during and immediately after liberation. It was a combination of actual footage and current day acting.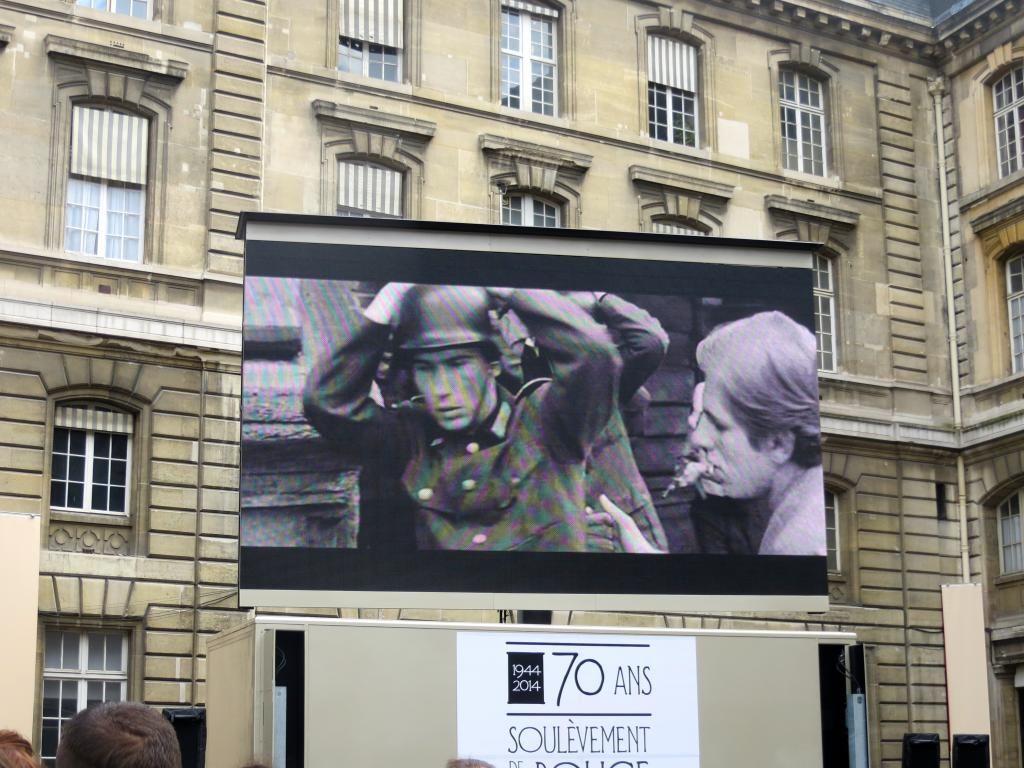 Then the unexpected happened. The policemen turned themselves into live actors and started reenacting the scenes of the movie in front of the screen.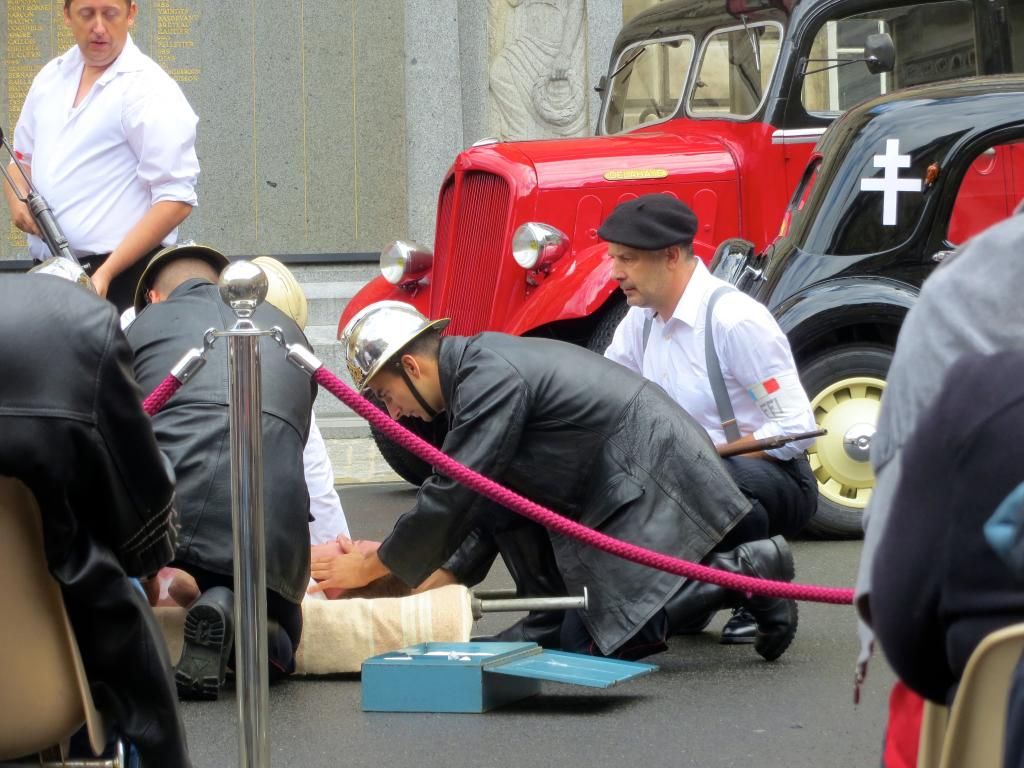 It was so surprising. It was hokey yet moving at the same time. I got so choked up, thinking about what it must have been like to live under those circumstances and how brave the resistance fighters were. I couldn't stop my tears and I didn't care.
They all took a bow at the end.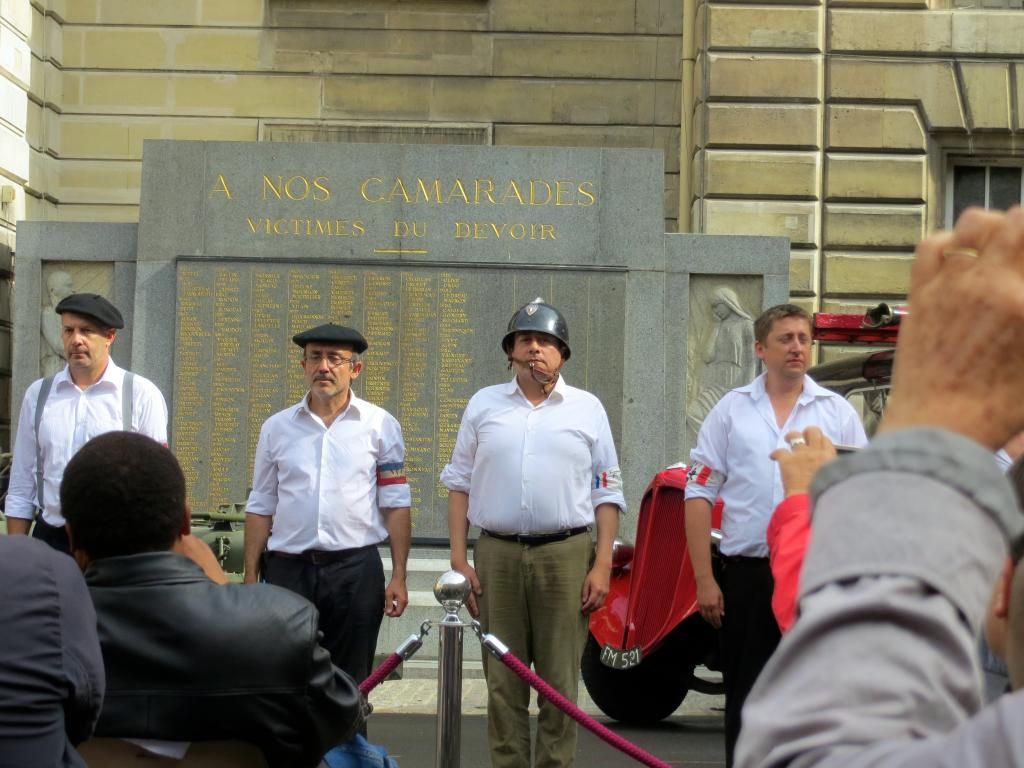 Afterward the crowd mingled with the policemen. We confirmed that they were all policemen and firemen and not actors.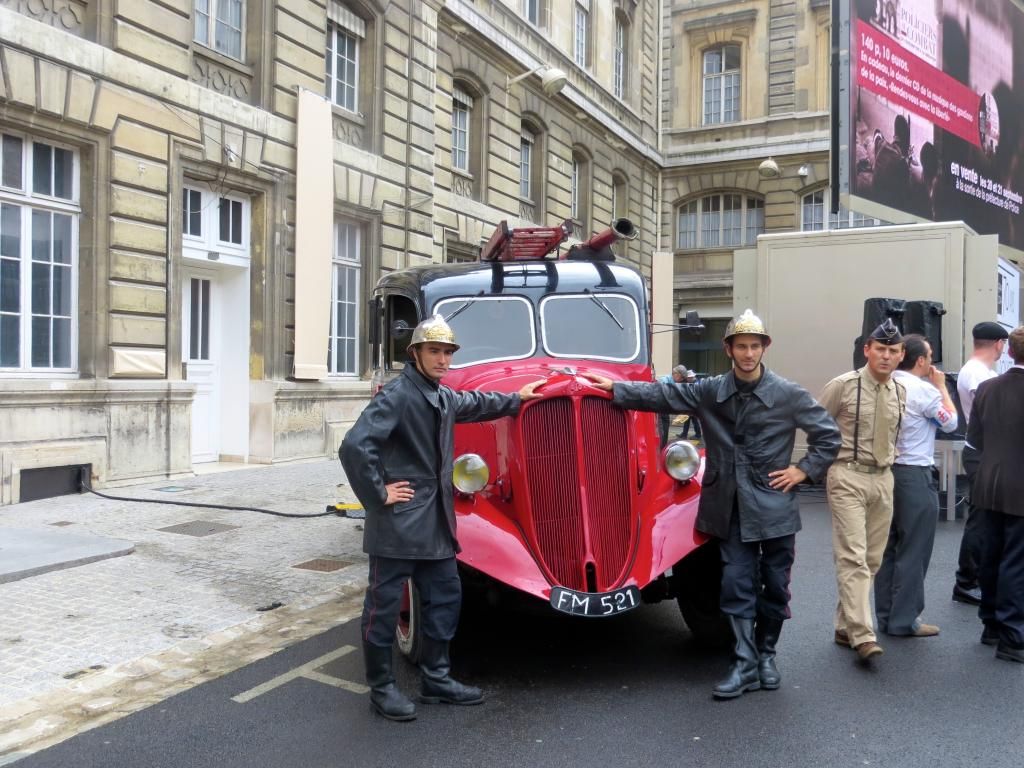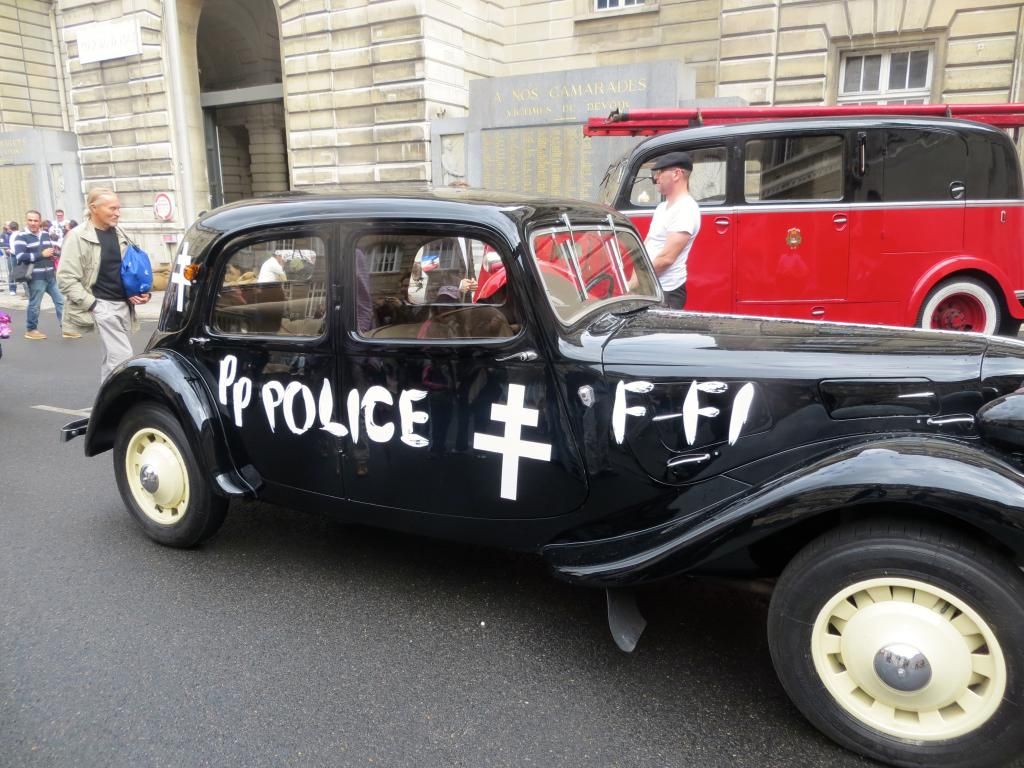 These ladies were at the exit when we left, dressed in 1940's patriotic attire.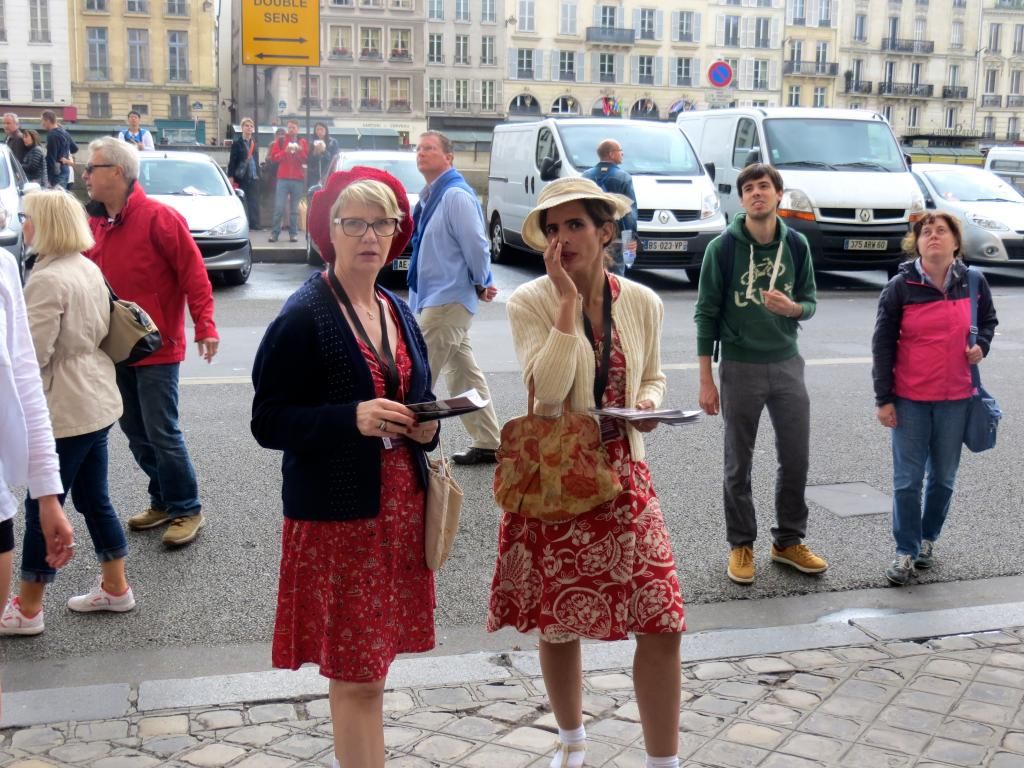 I'm not sure how well this conveys in a trip report, but this was one of my favorite experiences in all my trips to Paris. It's why I love the city so much - it never ceases to surprise me.